St Stephen's Green is one of Ireland's oldest public parks. Formed in 1664 in the city's outskirts, it is currently in the city center. 
This urban green space is situated in the city center, at the end of Grafton Street (one of the busiest shopping streets).
Age-old and alluring
Up until 1663, the swampy land was on the city's periphery and it was used for herding. The Dublin Corporation decided to found a park and sell the land surrounding it. Beautiful Georgian houses were constructed around the green space, attracting Dublin's wealthiest families.
The gardens were redesigned during the nineteenth century in a Victorian style and are still beautifully maintained. The St Stephen's Green park is rectangular shaped and nearly 9 hectares. It houses a dazzling pond full of swans and seagulls.
The park is packed with all types of trees, meadows, a central fountain and several monuments built in honor of important Irish citizens. One of the most curious parts of the park is a garden for the blind with richly scented plants, all labelled in Braille.  
Green like the rest of Ireland
St Stephen's Green Park is our favorite urban park in Dublin. This charming green lung is the perfect place to visit to take a break from so much sightseeing, and a great place to get away from the hustle and bustle of the capital.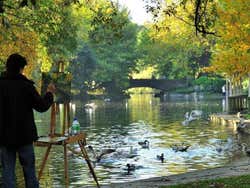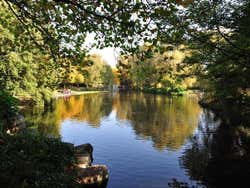 Schedule
Monday to Saturday: 7:30am - dusk
Sunday and bank holidays: 9:30am - dusk
 
Transport
Buses: St. Stephen's Green, lines 39X, 40A, 40C, 41X, 51X, 58X, 66X and 67X.
Luas: St. Stephen's Green, green line.