Situated in Dublin and inaugurated in 1795, the National Botanic Gardens of Ireland is an oasis of serenity with over 17,000 species.
Established as the base of the National Botanic Gardens of Ireland, the Gardens in Dublin are the largest and most beautiful in the country. Home to over 17,000 living plants, the attraction covers nearly 20 hectares.
The world in a garden
The National Botanic Gardens has a collection of plants from all over the world. Three hundred of these are in danger of extinction and some no longer exist in the wild.
Between 1843 and 1869, the Gardens built several glasshouses to protect the exotic flowers and shrubs from the city's wet climate.
The best way to explore the Gardens is to get lost along its winding pathways surrounded by all types of trees and bushes. You will be led to some of the Gardens' most special areas like the Rose Garden, the Orchid House, the Chinese Garden, the Rock Garden or the vegetable patch.
Fresh air
The National Botanic Gardens of Ireland is situated just 3km from the city center. As one of Dublin's most-visited free attractions, we highly recommend getting away from the hustle and bustle and enjoy a couple of hours discovering these remarkable Gardens.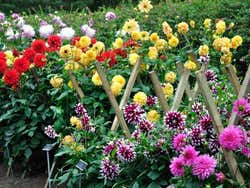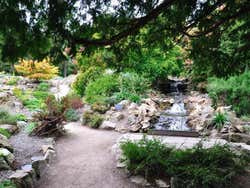 Schedule
October - February
Monday until Friday: 9am – 4:30pm
Saturdays, Sundays: 10am – 4:30pm
March - October
Monday until Friday: 9am – 5pm
Saturdays, Sundays and public holidays: 10am – 6pm
Transport
Buses: Botanic Avenue, lines 4, 13, 13A, 19 and 83.