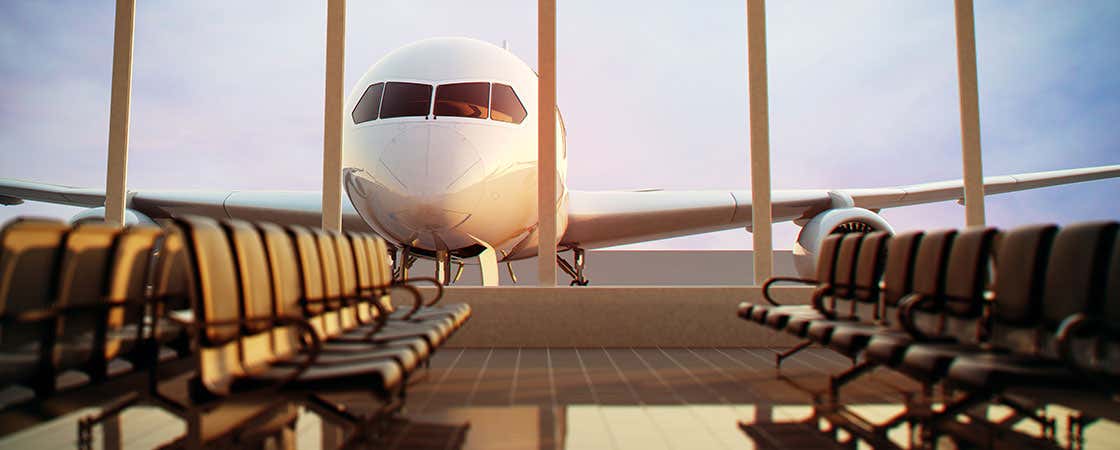 Following the rise of the Irish airline Ryanair, which is based in this city, Dublin Airport (DUB) has become one of the busiest airports in Europe with almost 30 million passengers a year.
A brief history
On 19 January 1940, Collinstown Airport opened to the public in Dublin, flying its first plane to Liverpool. The first terminal building was designed to house 100,000 passengers a year. The only airline company to operate from the airport was Aer Lingus. Its main destination was Liverpool, offering two flights a week.
In 1947 KLM, the Dutch airline company, began to offer flights between Dublin and Continental Europe. From the 1950s, the airport began to take off and since the 1970s, the air traffic has grown exponentially. Its terminals have been enlarged on several occasions since then.
At the end of 2010, Terminal 2 was inaugurated and since then Dublin Airport can hold up to 35 million passengers a year.
Getting to the city center
Airport transfer service
The easiest and most hassle-free way to get to Dublin's city center is to book an airport transfer service. The driver of the car will be waiting for you at the arrival terminal with a sign with your name on it and will take you to your hotel in the shortest possible time.
You can book a 4-seater vehicle for € 43 (US$ 46) or an 8-seater for just € 48 (US$ 51.40). Click here to book an airport transfer service.
Airport coaches
Two companies run directly from Dublin Airport to the city center. Both coaches take approximately 25 to 30 minutes:
Aircoach: The Aircoach is probably the fastest option. The company runs 24 hours a day; a coach departs every 15 minutes from 3:25am to 11:55pm, and every 30 minutes from 11:55pm to 3:25am. The route includes the following stops: Drumcondra, O'Connell Street, Trinity College – Grafton Street, Kildare Street and Leeson Street Lower. An adult single ticket costs € 7 (

US$

7.50) and a return ticket is € 12 (

US$

12.90). Children pay 2€ for a single ticket and € 4 (

US$

4.30) for a return.  
Airlink 747: This bus connects Dublin Airport and O'Connell Street. A single ticket is 7€ for an adult and € 12 (

US$

12.90) for a return. A single child ticket is € 3 (

US$

3.20) and € 5 (

US$

5.40) for a return. The Airlink 747 runs from 5:45am to 12:30am (midnight). On Saturdays it runs from 6am and on Sundays from 7am.
Airlink 757: This new route runs from Dublin Airport to Camden (Charlotte Way and Harcourt Street).
You can purchase the bus tickets in advance on the following website:
Urban buses
Dublin currently has three urban buses that connect Dublin Airport with the city center: 16, 41 and 102. Although the urban buses are cheaper than the airport coaches, they take longer, stop numerous times during the journey and don't admit large suitcases.
You'll find all the necessary information about the routes and schedule on the official Dublin Bus website:
Taxi
A taxi from the Airport to the city center is approximately € 35 (US$ 37.40) to € 40 (US$ 42.80), depending on the traffic.
Transportation to other cities
There are several transport companies that connect Dublin Airport and other cities in Ireland. GoBus and Irish Citylink both travel to Galway, Aircoach connects the airport with Cork and Belfast, JJ Kavanagh and Sons (Kilkenny and Limerick) and Bus Éireann (several destinations).