National Leprechaun Museum
Located in the heart of Dublin, the National Leprechaun Museum is dedicated to Celtic mythology, especially to the world-famous leprechaun figure.
Opened in 2010, the National Leprechaun Museum offers guided tours both during the day and at nighttime. Learn about Ireland's intriguing tales and folklore.
What is a leprechaun?
Leprechauns are small fairy-like old men dressed in a green or red coat that moved to Ireland centuries ago. Leprechauns normally prefer their solitude and are good shoe makers.
A magical world
The National Leprechaun Museum is divided into 12 different spaces. Once inside the museum, you'll be accompanied by a professional guide that will explain in detail Ireland's most famous myths and legends while you walk through various rooms with huge furniture, lush forests and wishing wells.  
This museum is rather unique and will remind you of your childhood as you remember your favorite fairytales and learn new ones.
A little disappointing
The museum's highlight is an exhibition with enormous furniture where you'll feel like you've been transformed into a leprechaun. The rest of the museum is a little less interesting, but a good option if you're traveling with children.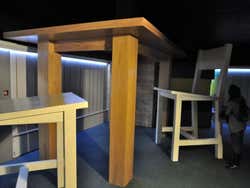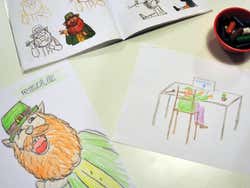 Schedule
Daytime:
Monday - Sunday: 10am - 6:30pm
Nighttime: 
Thursday, Friday and Saturday evenings 
Price
Adults: € 16 (US$ 17.20)
Students: € 14 (US$ 15.10)
Children 6 - 17: € 10 (US$ 10.80)
Children under 6: Free.