Number Twenty-Nine is a Georgian house museum built in 1794. By exploring this museum, you'll discover how the bourgeoisie lived between 1790 to 1820.
Exploring the dwelling
Inaugurated as a museum in 1991, Number Twenty-Nine offers visitors an introductory video of Mrs. Olivia Beatty, the house's first occupant. She lived in the house since November 1794 and talks about the twelve years she spent living in this charming Georgian house.
An expert guide will then lead you through the various floors of the house. In the basement is a large kitchen, pantry and the servant's bedroom. Climbing up a flight of stairs, you'll come upon the dining room that houses a curious wooden wine cooler. This container and the tea box were locked, so the domestics wouldn't steal its goods.
On the first floor was a large front drawing room used to entertain the family's guests and a back-drawing room  where the family usually gathered. The boudoir room is where the lady of the house would have her breakfast and write her correspondence.
The master bedroom features a nineteenth century bed, a bizarre exercise machine and a rudimentary toilet. Although this room is quite modest, it contrasts sharply with the governess room, located on the top floor. In this room, one of its prettiest items is an embroidery stretcher.
Lastly, visitors will visit the nursery where the children played with numerous toys, including two fully decorated grandiose doll houses.   
A dream house
Touring Number Twenty Nine is extremely enjoyable and entertaining. Accompanied by a professional guide, you'll discover a lot of interesting information about that time.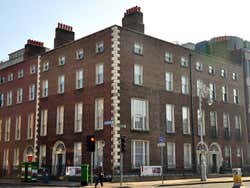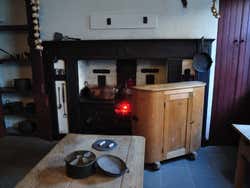 Schedule
Closed for maintenance works.
Price
Adults: € 6 (US$ 6.40)
Students and over 60s: € 3 (US$ 3.20)
Under 16s: Free.
Free entrance with the Dublin Pass. 
Transport
Buses: Merrion Sq. East, lines 15X, 49X and 77X; Merrion Sq. South, lines 15X, 50X, 65X and 77X.