The Chester Beatty Library has won several consecutive awards, including European Museum of the Year in 2002. It houses an impressive collection of Western, Islamic and East Asian artefacts.
The exhibitions
Opened to the public in 1950, the Library was founded when Sir Alfred Chester Beatty, an American mining tycoon, donated his numerous collection.
The Chester Beatty Library houses a collection that is divided into three: The Western, Islamic and East Asian collections. Each are made up of rare manuscripts, prints, miniatures, icons, works of art and books.
Home to two permanent exhibitions, visitors will explore the "Arts of the Book" exhibit on the first-floor with exquisitely written manuscripts from Europe, Chinese jade books and illustrations from India and the Middle East.
Climbing up to the second floor, visitors will discover the "Sacred Traditions" exhibition. Dedicated to the world's most far-reaching religions like Christianity, Islam, Buddhism, Confucianism and Daoism, this space features numerous sacred texts and art work.   
Described as the best museum in Dublin
Voted as one of the best museums in Europe, we recommend going if you have enough time in Dublin.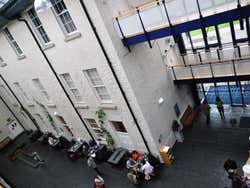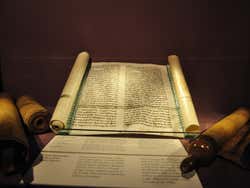 Schedule
March - October: Monday to Friday: 10am - 5pm
November - February: Tuesday to Friday: 10am - 5pm (Mondays closed)
Saturday: 11am - 5pm (all year)
Sunday: 1pm - 5pm (all year)
Transport
Buses: Werburgh St., lines 50X, 56A, 77, 77A, 77X, 150 and 151.