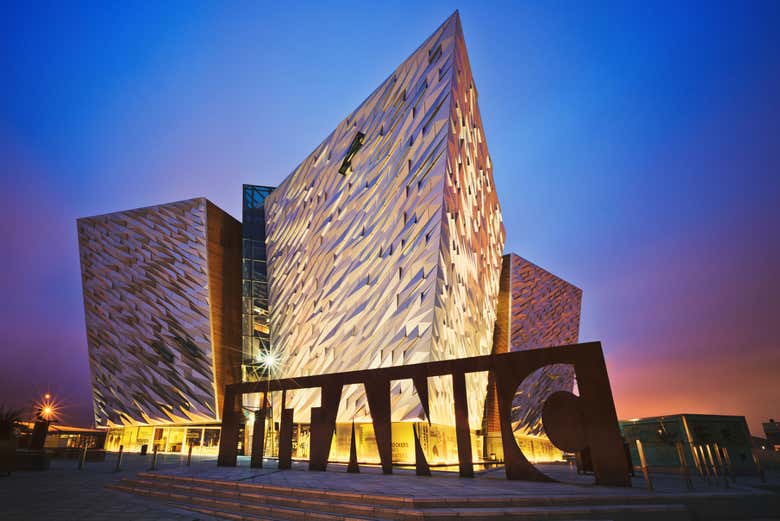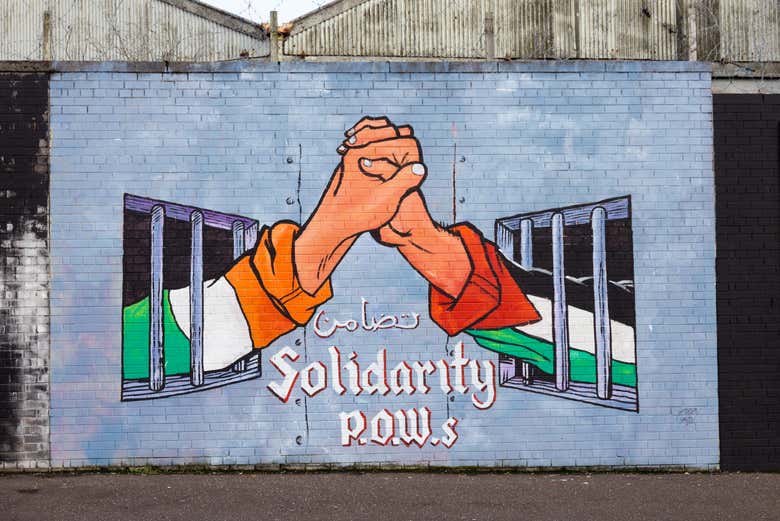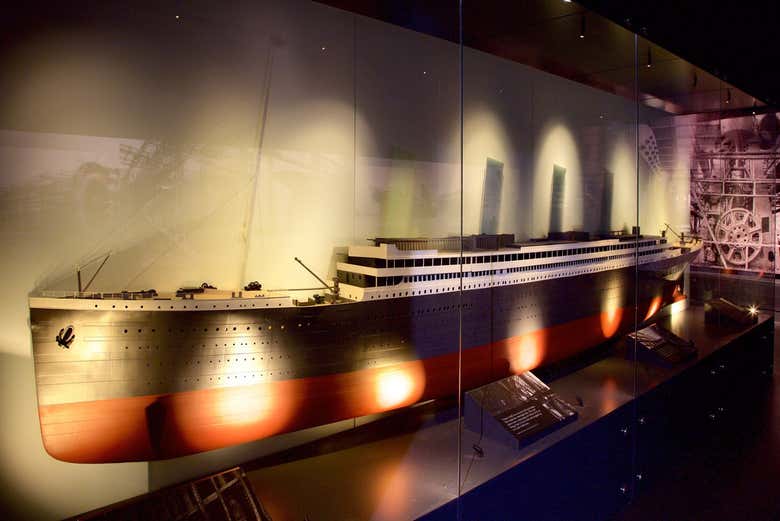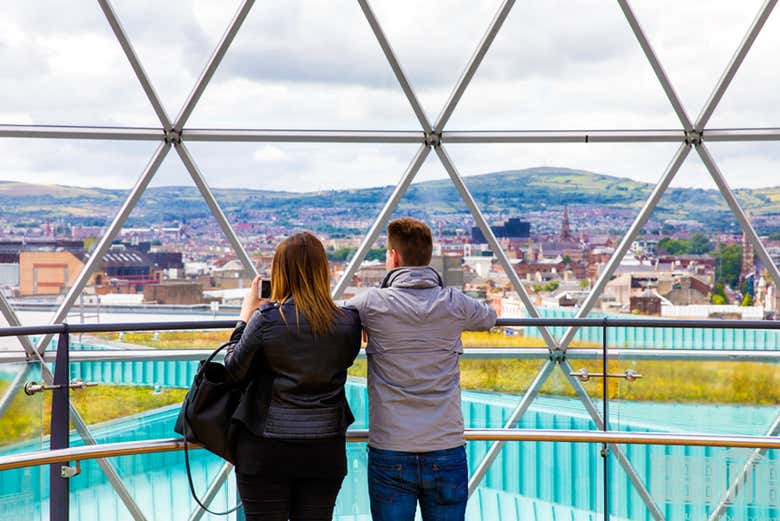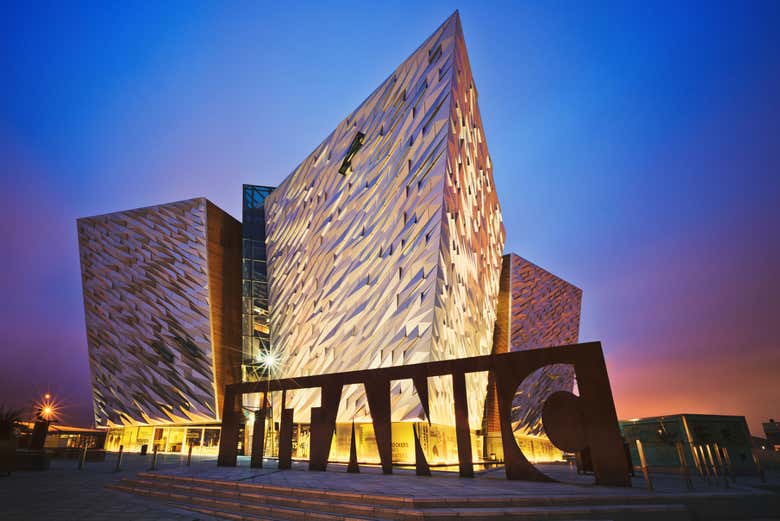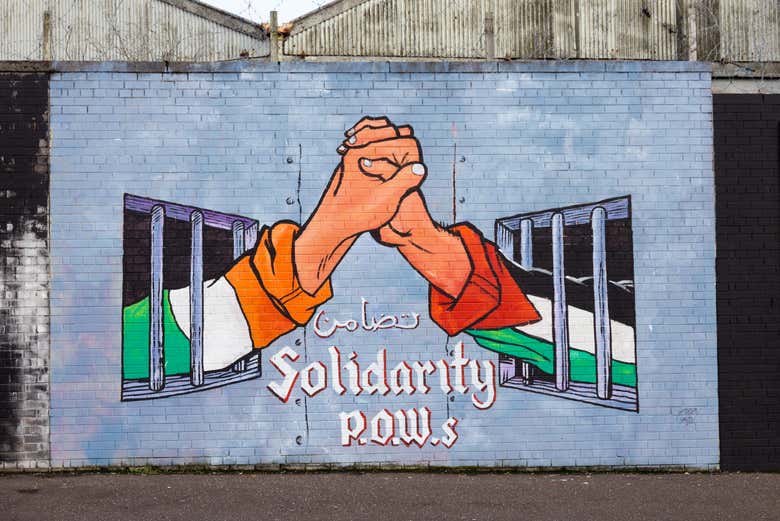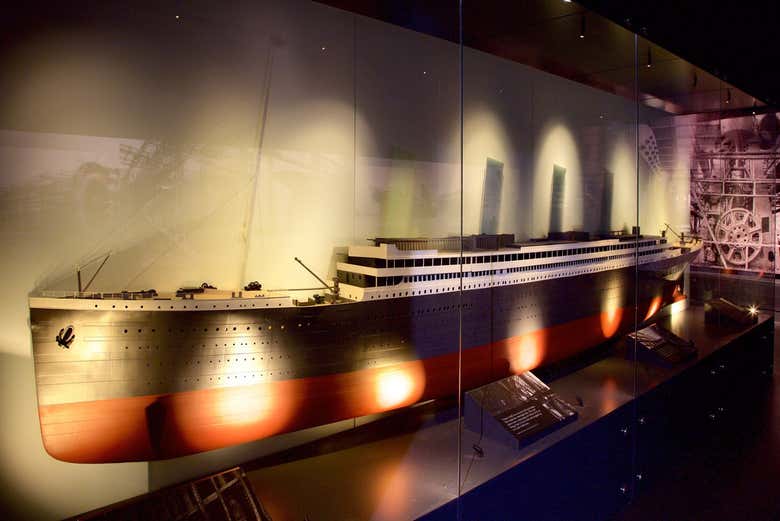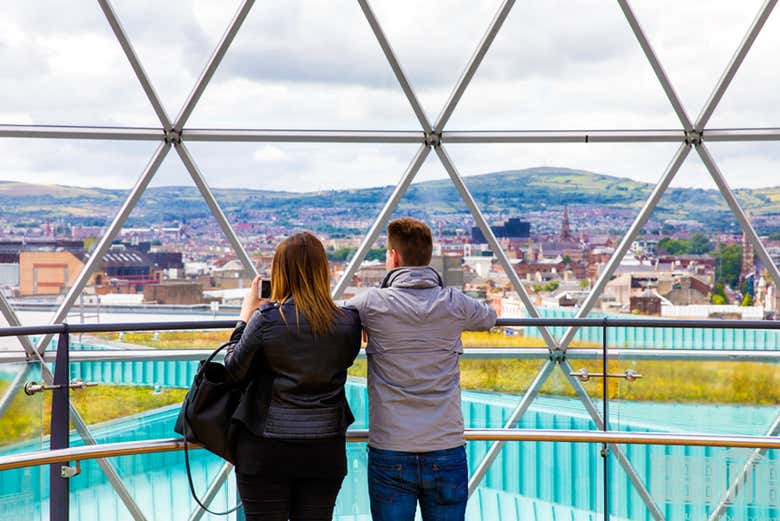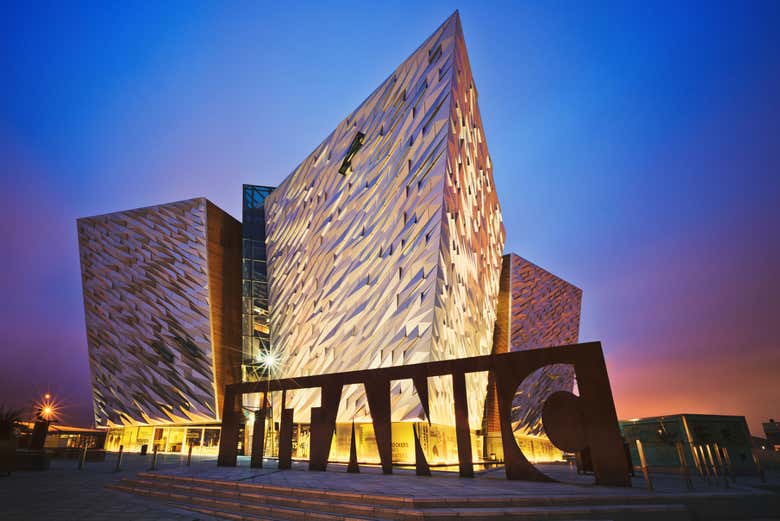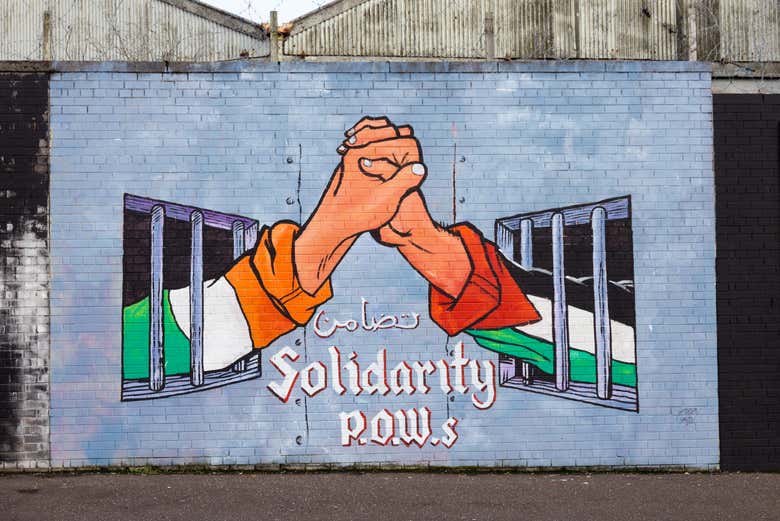 We currently don't have any scheduled dates for this activity.
Change your euros for pounds and see Ireland's other capital, with this day trip to Belfast, the capital of Northern Ireland. A journey into a turbulent history and vibrant present awaits, and the tour even includes a visit to the Titanic Museum.
Belfast Day Trip + Titanic Experience
Just two hours drive north from Dublin lies a whole other country, a whole other capital, and a whole other history to explore.
Your guide will start off the day with a trip to east Belfast, where the world-famous, and ill-fated, Titanic ship was built and set sail. The Titanic Experience is the museum dedicated to the world's most famous boat, and the third star of the Oscar-winning film featuring Leonardo Dicaprio and Kate Winslett boasts nine interactive galleries including special effects, scale reproductions and even rides.
One Island, two Irelands
Belfast is the capital of Northern Ireland, a semi-independent part of the United Kingdom (whose full name, in fact, is 'The United Kingdom of Great Britain and Northern Ireland'!). The entire island was, between 1800 and 1922, a unified part of the United Kingdom when a guerilla war of independence was fought between the Irish Republican Army (IRA) and the British Army. The result was the partition of the country with the predominantly Catholic south forming the Irish Republic, and the protestant north choosing to remain a part of the United Kingdom.
These simmering sectarian tensions would continue to bubble over decades, finally coming to the boil in the 1970s: the beginning of what became known as 'The Troubles'. Over three decades an insurgent conflict of bombings, killings and kidnappings by separatists echoed by bloody interventions from the British army left Belfast deeply wounded city, the scars of which are still visible.
Our guide will take you to the infamous Peace Wall, to explain its significance both then and now, with tensions lessened but still very much present. Then on to the Republican Museum, for total immersion in the fascinating history of the rebellion and the Republican movement which has given Ireland its unique character.
You'll also have free time in the city centre: the city hall seems almost Italian in its neoclassical splendour and, Belfast even has its very own leaning tower - the Albert Memorial Clock - which is keeled four feet over from its vertical position.
On the way back you'll listen to some traditional Irish music on the coach, before arriving back to Dublin around 7 pm.
Important Information
As part of the UK, the currency in Belfast is pounds sterling. Shops will not accept euros and to pay in cash you will need pounds. Card transactions should not be affected.
View complete description
Cancellations
Not refundable. This activity does not permit modifications nor cancelations.
We currently don't have any scheduled dates for this activity.
Molly Malone Statue on Suffolk Street